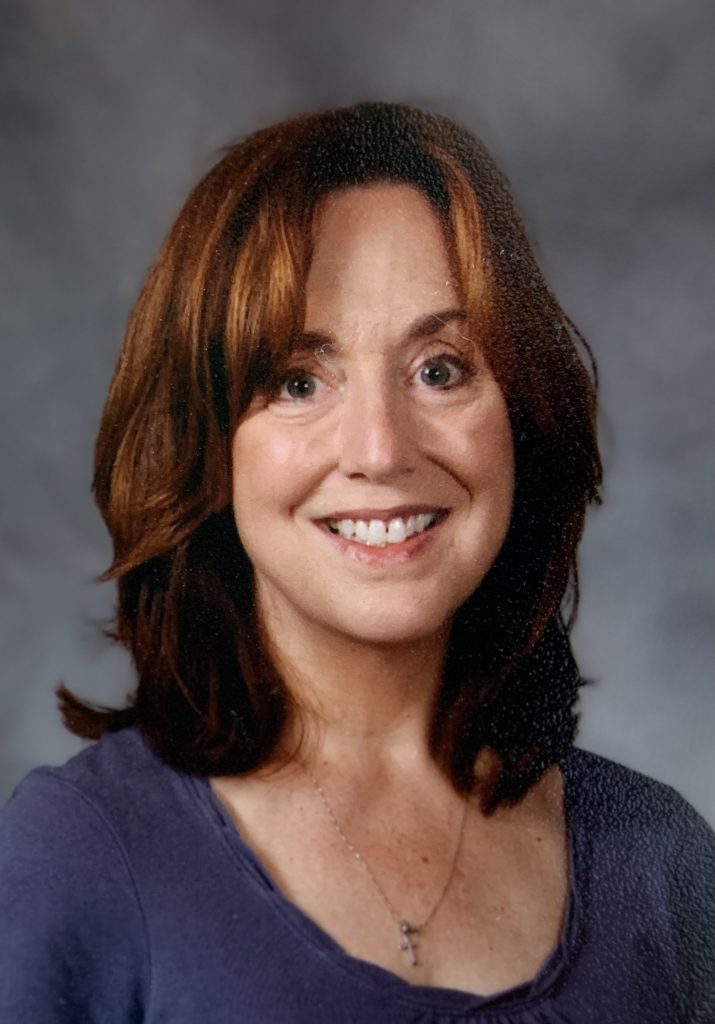 Kathy Beres ("Beers") has had more than 20 years experience teaching in Catholic Education. Having taught Preschool and Kindergarten at St. Peter's in Mansfield, where she was honored to be nominated 3 times for the Diocese' Golden Apple Award (receiving it on her first nomination), Mrs. Beres had the pleasure of subbing here at St. Joseph's last year.
She is excited to have the opportunity to share in the education of your children this upcoming school year by providing struggling readers and their teachers with assistance. Kathy learned many strategies for teaching these learners since she was once a struggler herself!
When Kathy is not at school, she works part-time writing Children's books and stories, as well as curriculum for MindBodyAlign's SEL (Social Emotional Learning) Program.
Kathy and her husband live in Mansfield where they have attended St. Peter's, raised three children into adulthood, sponsor children in other countries, and now share in the joys of being Grandparents to three.