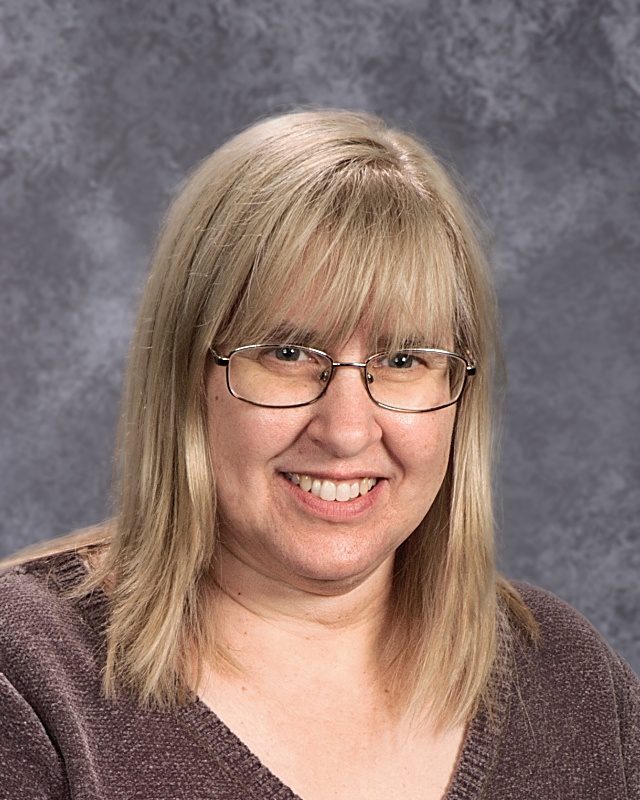 Mrs. Robin Adams
Grades 5/6
Mrs. Robin Adams graduated from OSU with a B.S. in Elementary Education.
She has taught at St. Joseph Catholic School for 33 years.  She started in the fourth-grade classroom and has shifted assignments over the years, including teaching Technology for Preschool – 8th grade and Math, Science, Social Studies, and Language Arts for grades 5 – 8.  This year, she will be teaching Math and Language Arts for grades 5 – 8.  These are her two favorite subjects.  It is important to help each student reach their full potential.  She works with each student according to his/her abilities.  She offers additional help when needed to help students grasp particular concepts and promote higher level thinking skills to all students. Every student is held accountable for their learning success.
Our society cannot function at optimal levels in today's world without a strong foundation in both math and reading/writing.  These skills are used every day.  She wants to instill a love of numbers and problem-solving in their students as well as inspire them to become lifetime readers and writers. She has a couple of projects planned for students to tackle this year that will show them the importance of these subjects in their daily lives.
In the summer, She volunteers once a week at the food pantry that is run by First Lutheran of Shelby.  This is a choice pantry.  She either checks people in on the computer or helps them "shop" for food from the stocked shelves.  Once each month there is a free mobile pantry.  Second Harvest from the Cleveland Food Bank delivers fresh produce to distribute to the needy in the Shelby area.
Each summer the community of Shiloh helps the Fire Department with the annual Ox Roast.  This two-day event in July raises funds to help the fire department purchase needed equipment.  Her church runs the Corn Roast stand at this event.  She signs up the workers who will cook, husk, and/or sell freshly picked corn on the cob.  A percentage of the profit goes to the fire department.  The rest stays within the church to promote ongoing missionary work in the community.